Rural guest house for renewable energies
The Cortijo Campillo is an ecological rural guesthouse in harmony with its surroundings. Right in the heart of the Cabo de Gata Natural Park we offer a minimal impact space which makes use of natural renewable materials and energy.
For the construction we have been guided by traditional architecture: we have high ceilings permitting crossed ventilation and fans in every room to perfectly maintain a fresh and cool house in summer without the need for air conditioning. We decided to use sustainable and natural products and materials – as an alternative to cement we used 'canabric', a granulated lime adobe mixed with hemp. Good heat insulation is achieved through the use of hemp instead of polyurethane wall fllings and with double glazed windows and doors – both finished with a walnut pigment and water-borne varnish. Clay slabs are used for the fooring and for the curved parts of the ceilings.
Hot water is warmed via solar panels which also feeds the under-foor heating in winter. Tis hot water is also used by the dishwasher and washing machine, allowing additional energy savings. All the lights use low-consumption bulbs. Our photovoltaic solar power system produces enough electricity to power our rural house but we are connected to the mains to avoid having to use batteries as they usually contain pollutants.
Water plays a very important role in a desert location such as ours – a truck brings water to us from the mountain range which we store in a tank. For this reason we are very conscientious about the water we use – all the water draining from the sink and showers goes to irrigate plants and the waste water is purifed though a series of four filters before being used to water our trees.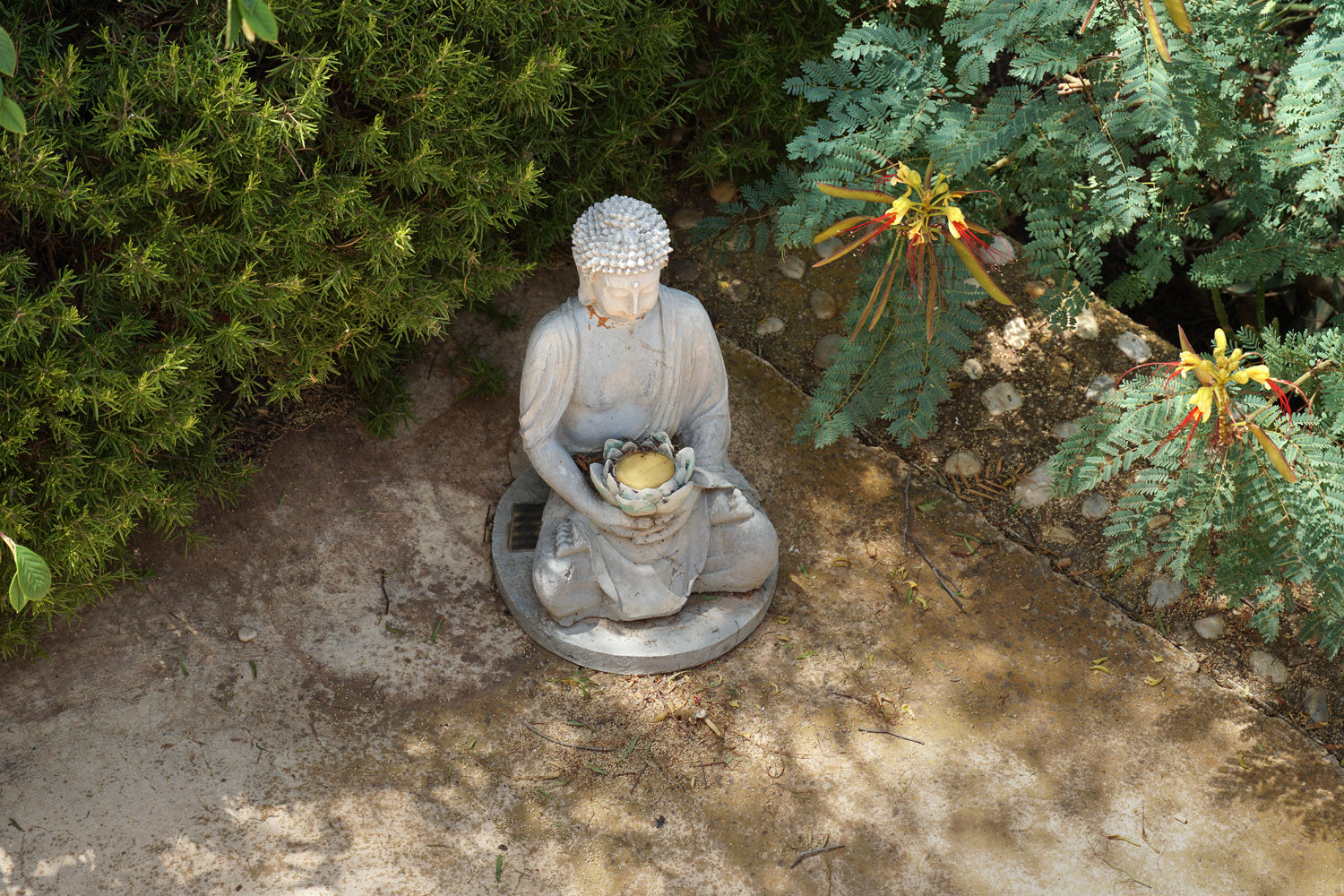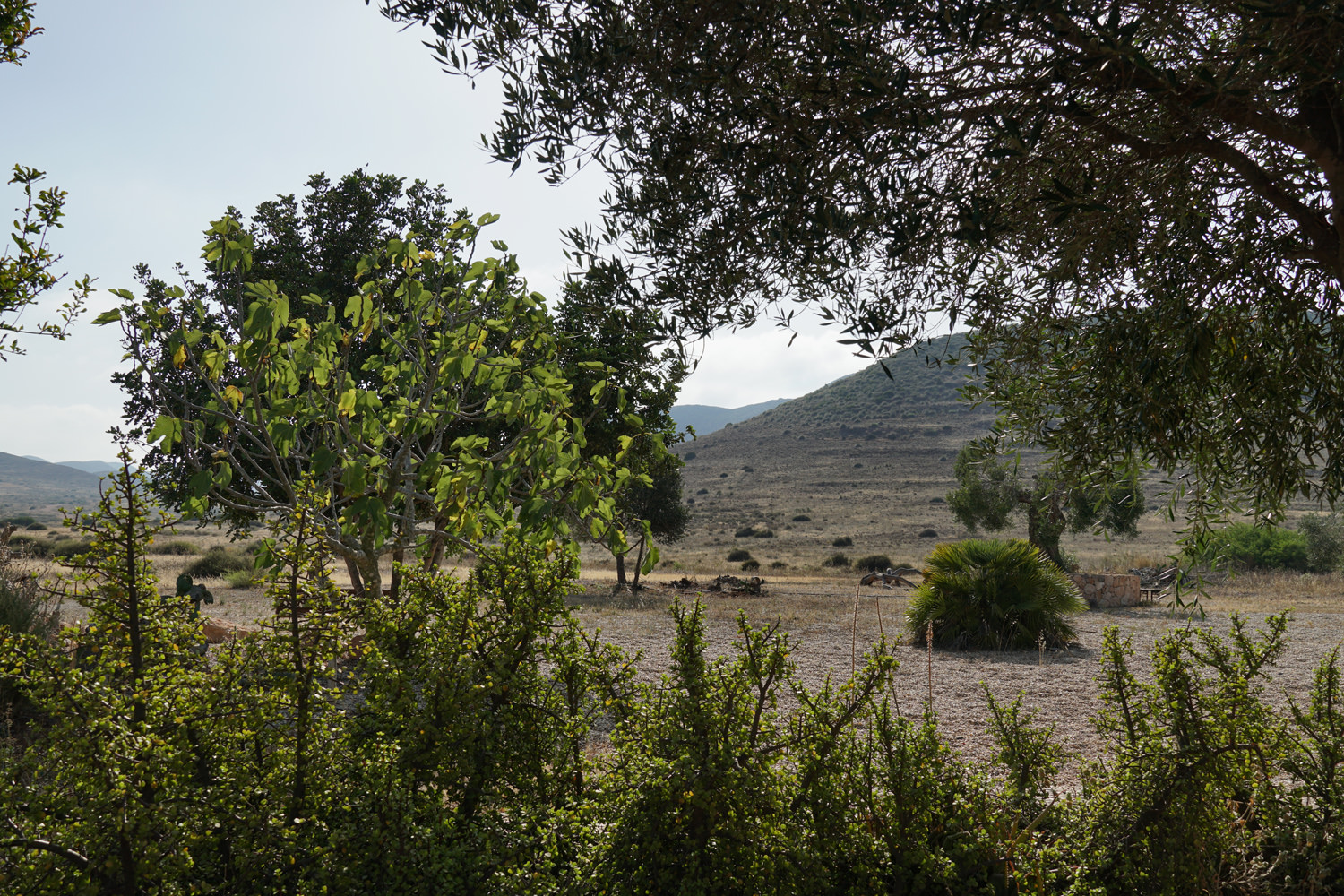 Our philosophy is to participate in the creation of a Just Future for all.
For this reason we collaborate with a number of diferent NGO's: Friends the Cabo de Gata Natural Park, Doctors without Borders, Greenpeace, UNICEF.
Whoever visits our rural house can simply enjoy being in a wonderfully privileged place without damaging the environment, or can discover new and useful ecological solutions, for example our solar kitchen and solar furnace. We have information available on all these subjects and ofer workshops on renewable energies.
In El Campillo visitors' own energies can be renewed: our location in the heart of nature allows for total disconnection in a calm and harmonious space.