Individual or accompanied routes




Over the years we have explored all the trails and thanks to GPS technology we have created our own maps.

We have developed some 40 well-documented circular routes.

Thus we can satisfy all the demands of the distance, the unevenness and the degree of difficulty of the routes.

Each group is given a GPS programmed with the current route, which serves as a control so as not to deviate from the path.

In addition, we will indicate places where you can eat and we will tell you about any peculiarity that is on your way.


Mountain-bike rental in the Cortijo itself.

If you wish, a knowledgeable guide of the area can accompany you throughout the route.

Routes of several days can also be carried out, with stay in different accommodations and with luggage transport.




> more information in CaboActiva
CaboActiva is associated with the Paragliding Club of Almeria.

For groups of flyers with their own license and equipment, we offer accompanied routes to the free flight areas.

For those interested without their own flight license, we can help them achieve an unforgettable experience thanks to a "two-seater" flight with our authorized pilot.

The Cortijo El Campillo has perfect conditions for "groundhandling" and a hillside with the possibility of "toplanding".

From the room it is a 10 minute walk to take off.




> more information in CaboActiva

Activities in the Natural Park of Cabo de Gata-Níjar
Here we provide more detailed information about the different activities which can be enjoyed in the area:
OUTDOOR TERRESTRIAL ACTIVITES
Hiking and rambling: there is an extensive network of coastal and inland
footpaths crossing a wide variety of landscapes. Possible all year round, best to avoid the hottest times of the summer. Ideal in autumn, winter and spring. Ver rutas en Wikiloc.
Mountain bike: We specialize in bike routes. We rent mountain bikes (TREK 4900) with GPS and offer a wide range of routes for all levels and tastes through our company Cabo Activo.
Hang-gliding: the hill next to the Cortijo is a wonderful location to take off with a hang-glider, enthusiastic guide available in the house… We also offer tandem flights.
Donkey excursions: with our donkeys from Cortijo el Campillo.
Triathlon
Rock-climbing: Lucainena etc.
Caving: in the Paraje Natural de Karst en Yesos de Sorbas, visits and organised tours at the Sorbas Caves (Cuevas de Sorbas)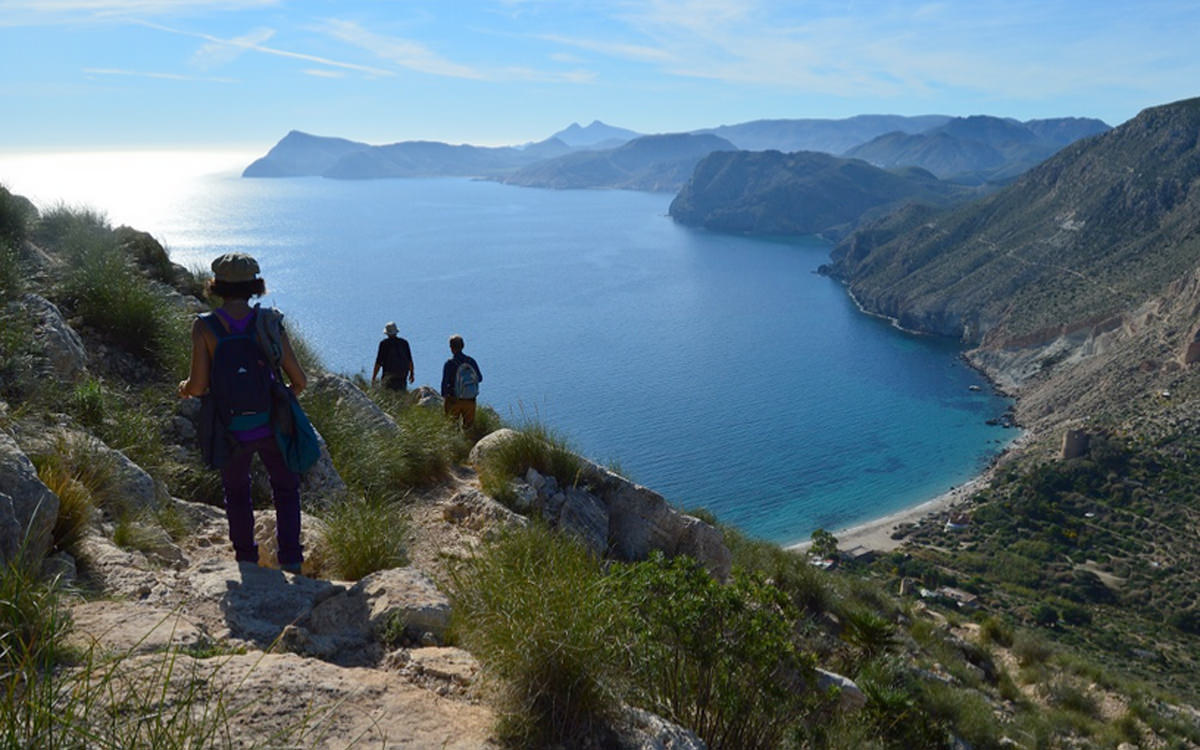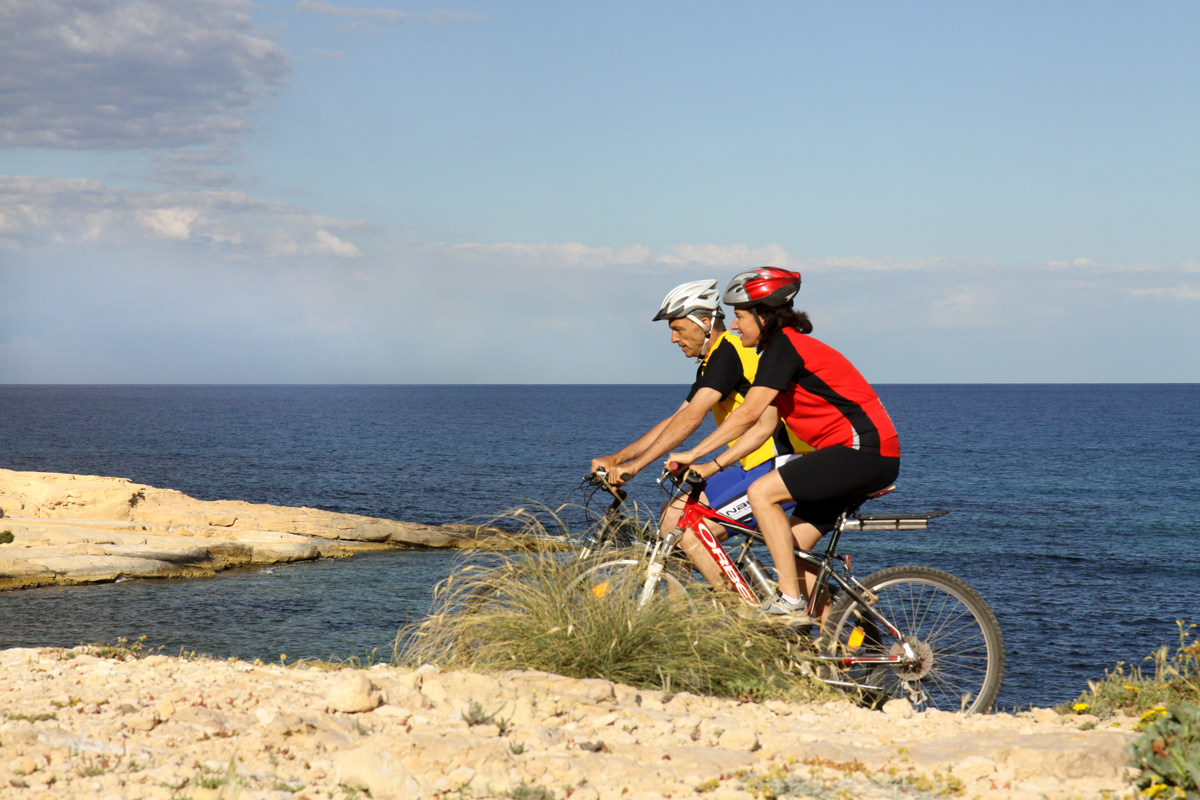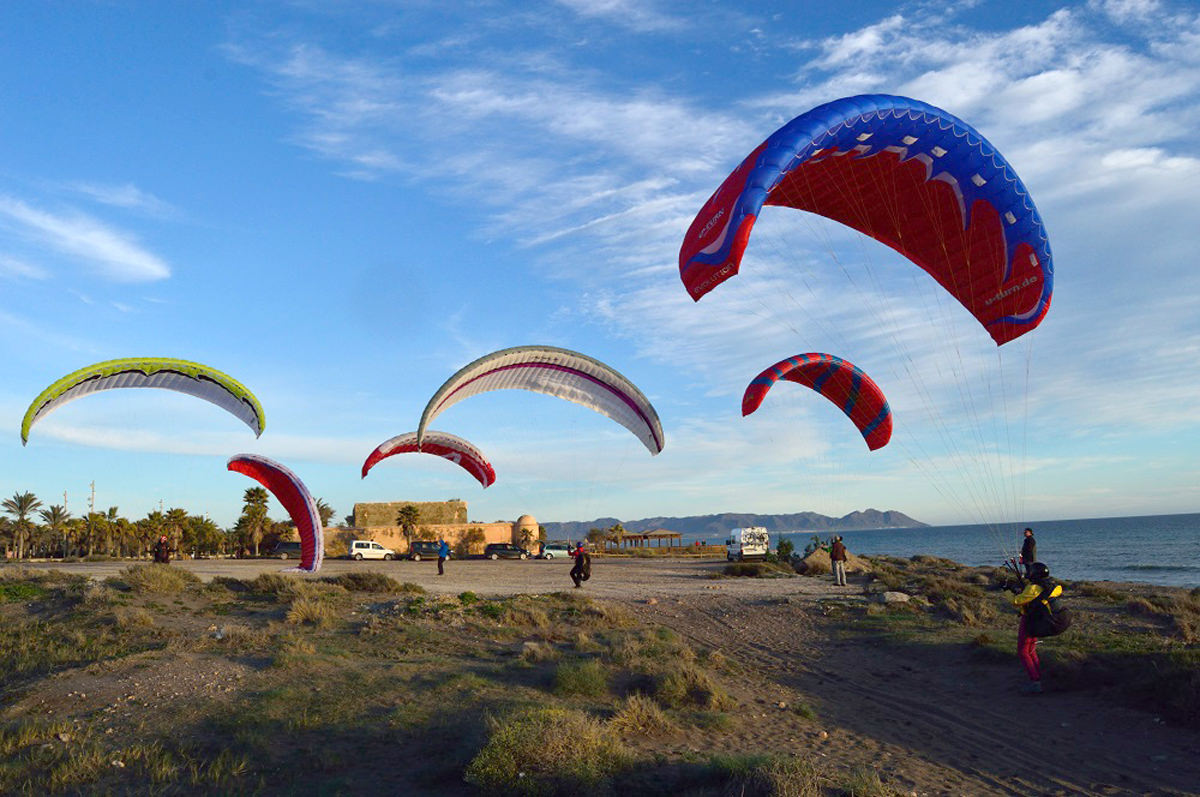 BATHING ACTIVITIES
Swimming in the sea: possible at numerous sandy beaches in exceptionally well conserved natural surroundings. For the non-hardy from June to October, for thebrave all year around.
Snorkelling: with goggles, snorkel and fins one can discover marvellous marine depths and wildlife with no other equipment nor further preparation.
Naturism: Most of the natural beaches permit nudist bathing alongside clothed
bathers.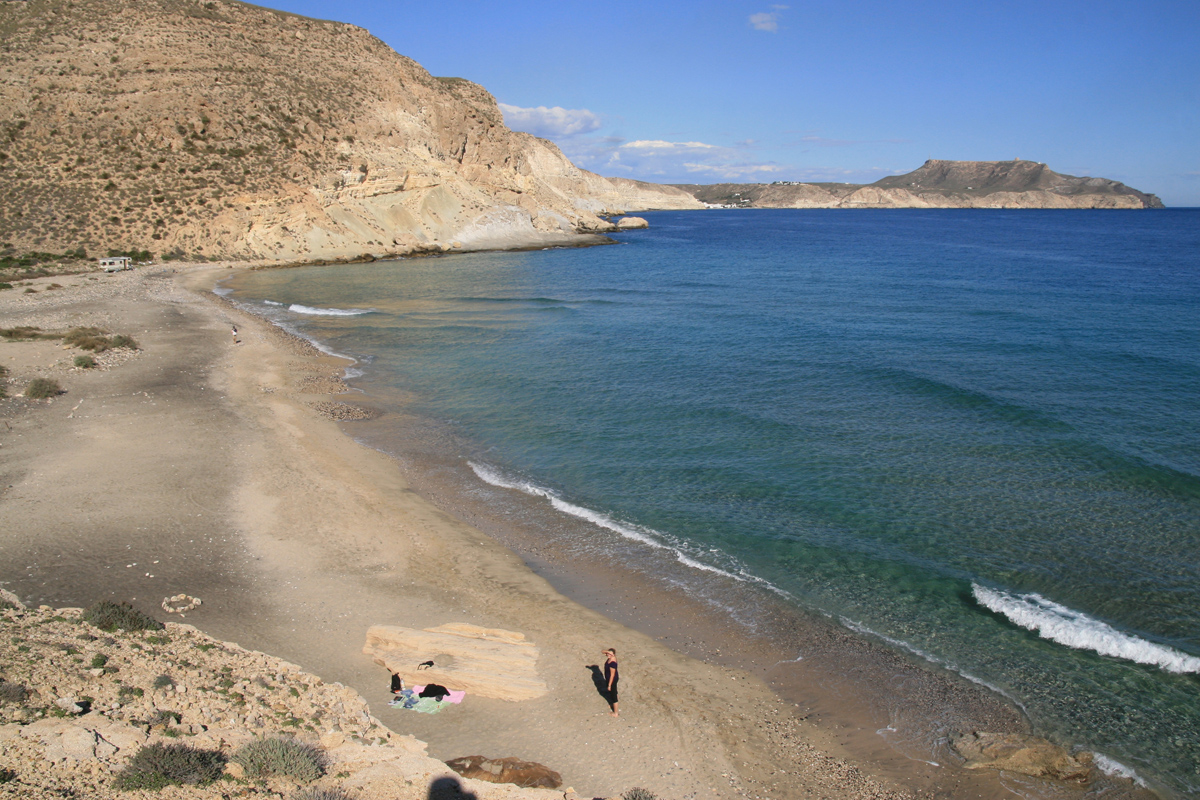 NAUTICAL ACTIVITIES
Windsurfing: our equipment is at your disposal, Club de Windsurf in Cabo de
Gata.
Surfing: possible (not quite comparable to Atlantic waves).
Bodyboards
Kayaking, Canoeing: various companies in La Almadraba, San José, La Isleta, Agua Amarga, etc. Más información.
Boat excursions: guided tours available. El Cabo a fondo.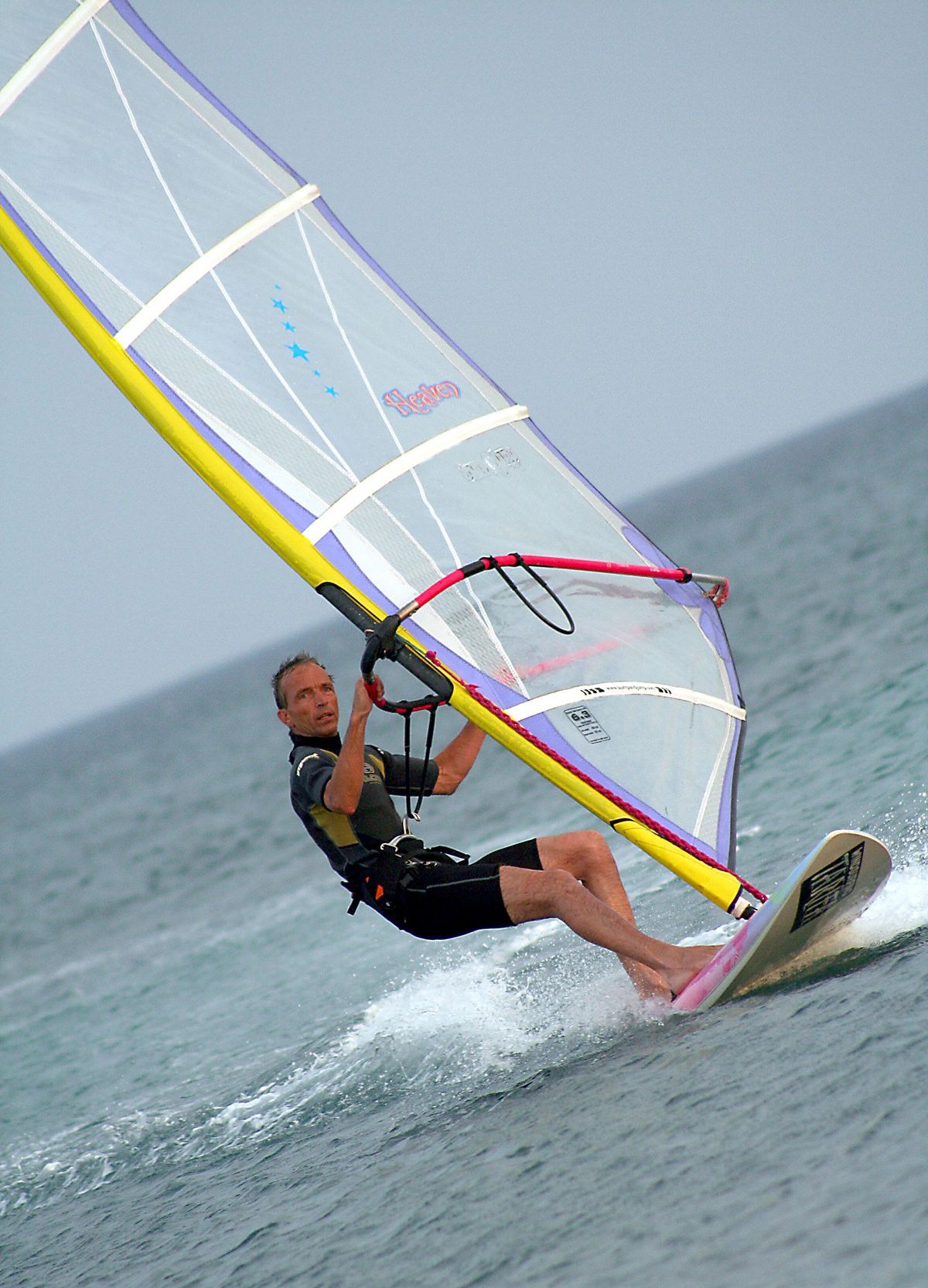 NATURE ACTIVITIES
Geology: Amethysts can be found lodged in the hill next to the Cortijo. 500m from the house is the ancient gold mine of María Josefa where there is not only gold but also other minerals to be found. The ancient mining village of Rodalquilar with its museum "Casa de los Volcanes" (House of the Volcanoes).
Botany: there is great botanical wealth in the Natural Park as a result of the proximity to the sea and its semi-arid climate. We've counted 20 endemic species. Recommended is a visit to the Botanic Garden of "El Abardinal" in Rodalquilar.
Ornithology: Bird-watching, we recommend visiting the Cabo de Gata salt flats (las Salinas de Cabo de Gata), the Natural Park of Cabo de Gata is a Special Protected Area (SPA) for Birds, routes con Oz Nature Wildlife Tours & Trips.
Astronomy: the Cabo de Gata skies, very clean and away from contaminant sources of illumination is particularly suitable for the observation of stars and other celestial phenomena.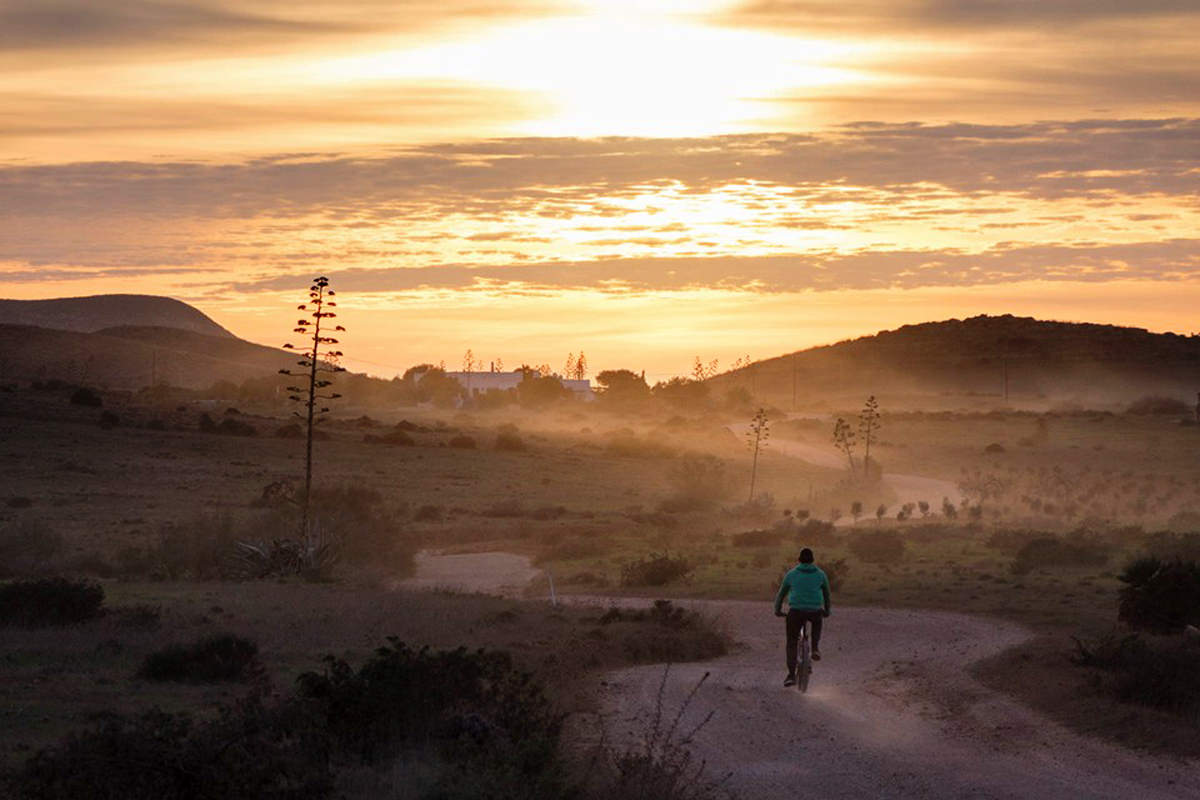 CULTURAL AND CREATIVE ACTIVITES
Photography: the famous Cabo de Gata light has inspired numerous
photographers such as Bernard Plossu, Carlos Pérez Siquier, Oscar Molina, etc.
Literature:
– García Lorca, "Blood Wedding" (Bodas de Sangre). Set in El Cortijo del Fraile, we have a very special relationship with this work since the fiancée protagonist lived in our little Campillo following her failed wedding.
– Carmen de Burgos – daughter of the village of Rodalquilar "Puñal de Claveles"
– Juan Goytisolo, "Campos de Níjar"
– José Angel Valente
Cinema:
– 1st cinematographic tourist route of Almeria in Los Albaricoques with the original scenes from a great many of the Spaghetti Westerns of Sergio Leone and others.
– Film projections in San José and Las Negras
– Open-air film viewings in summer
Ethnography: Ethnographic Trail, Water Trail, Pirate Trail.
Arts and Crafts:
– Pottery: numerous traditional and contemporary pottery workshops and shops in Níjar
– La Tienda de los Milagros: creations of Matthew Weir and Isabel Soler
– Pita Escuela del Rio Aguas: create musical instruments and other objects from ecological agave wood.
– Rafael Ebrero: creates furniture and other objects from recycled material
Painting:
The Cabo de Gata is an ideal place for drawing and painting outdoors.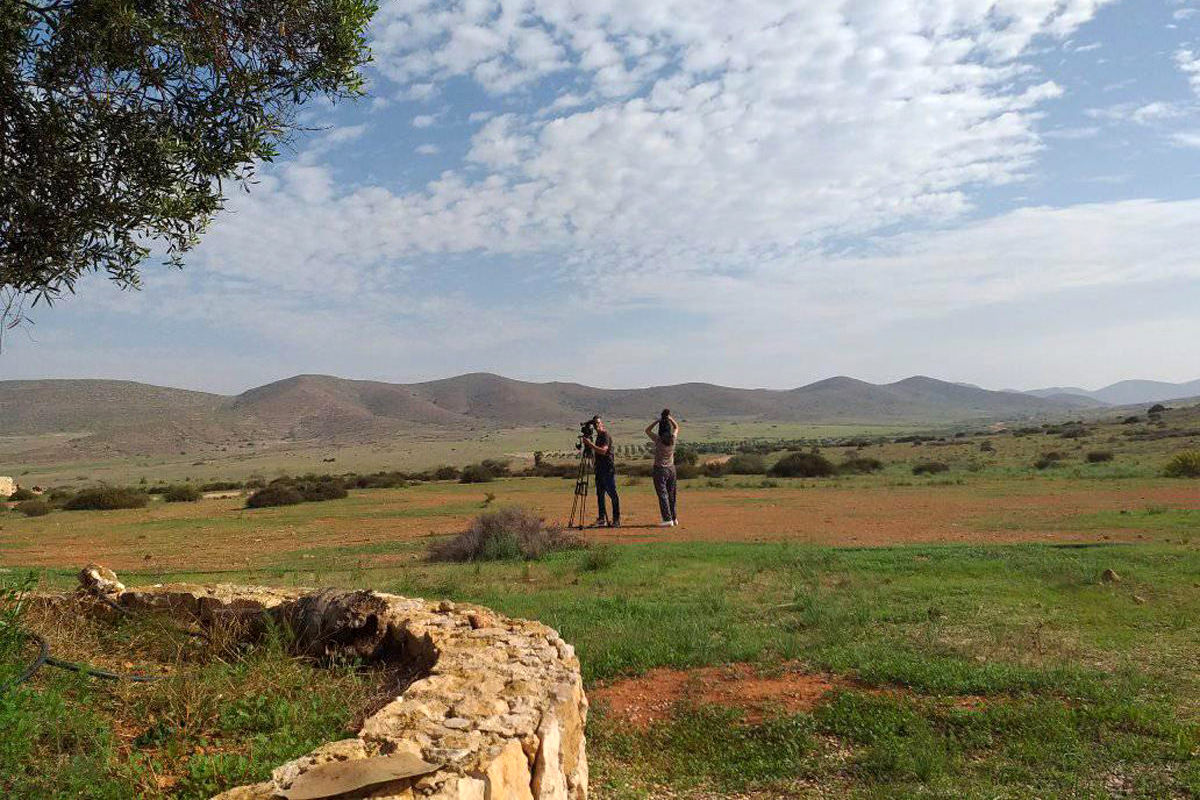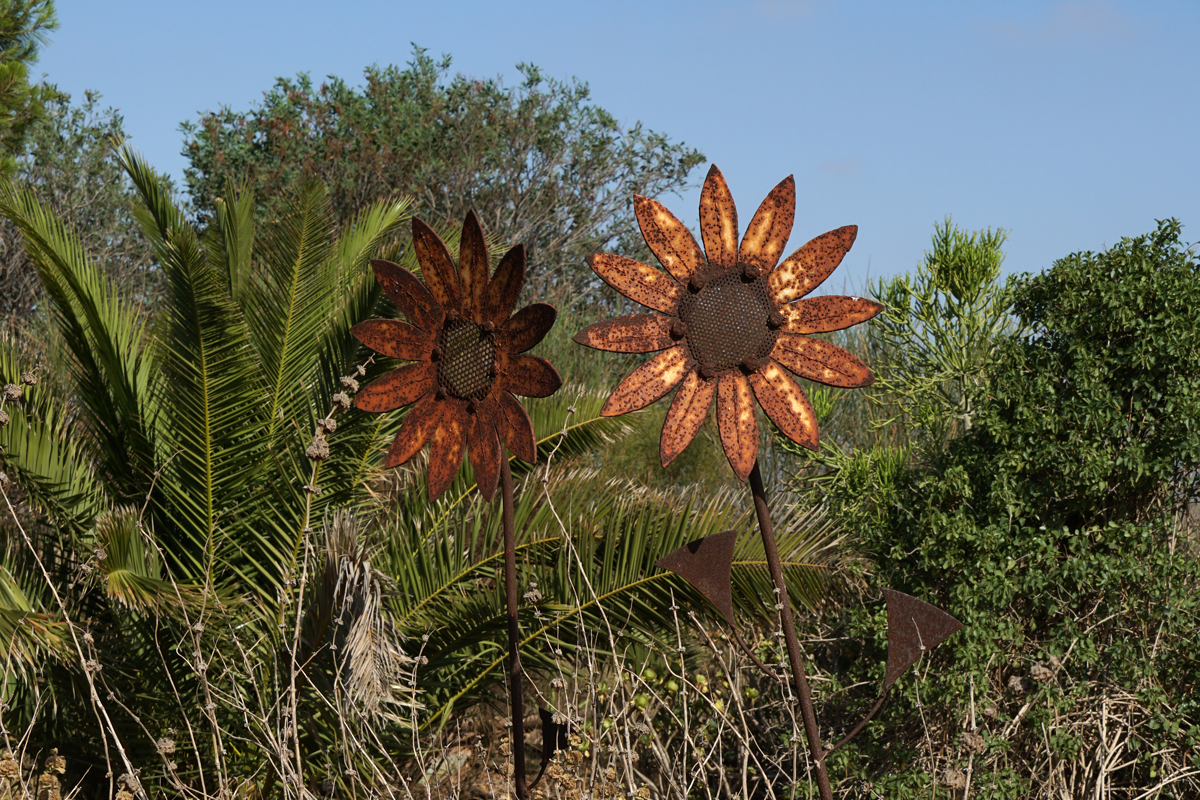 PERSONAL DEVELOPMENT ACTIVITIES
Renewable energies:
– Information available at our Cortijo
– Solar Energy workshops organised by El Campillo
Workshops, Seminars, Team-building courses:
Possibility of accommodating groups for all kinds of activities.
And don't forget one of the most important "activities":
… RELAXING.
On the terraces, in the garden, on the roof, taking in the marvellous views this place offers.